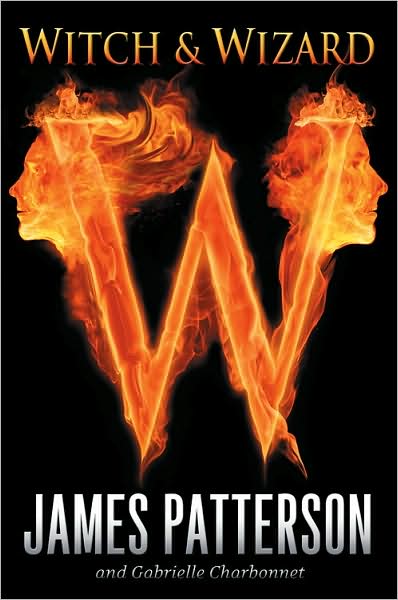 Synopsis:
The world is changing: the government has seized control of every aspect of society, and now, kids are disappearing. For 15-year-old Wisty and her older brother Whit, life turns upside down when they are torn from their parents one night and slammed into a secret prison for no reason they can comprehend. The New Order, as it is known, is clearly trying to suppress Life, Liberty, and the Pursuit of Being a Normal Teenager. But while trapped in this totalitarian nightmare, Wisty and Whit discover they have incredible powers they'd never dreamed of. Can this newly minted witch and wizard master their skills in time to save themselves, their parents--and maybe the world?
My Review:
I really liked this book, it had a unique story and the characters were very relate-able. With pop culture references and lots of attitude and spunk there was a lot of humor to spare. It was really light-hearted and definitely a timeless book than anyone of any age could enjoy. It was filled with magic, adventure, suspense, family, love, and friendship. As a kid and even as a young adult today I can say that wizards have always been a huge part of my life, from reading books about them, watching wizard movies and shows, and playing wizard pretend games with other kids my age.Witch and Wizard has a world created within it where people that do magic are persecuted much like what happened during the Salem Witch Trials.
This definitely is a book series I wouldn't mind continuing to read whenever I get the chance on a rainy day.
The day that I picked
Witch and Wizard
up I also got the comic version of the story. Ever since I was a little girl I always loved comic books and I'm always looking for certain things whenever I read one to determine whether or not I consider it good. The style of the comic was manga/anime (Japanese animation) and the artist did a wonderful job conveying the story through their style. What really surprised me while reading the comic was that everything was drawn out the way I had pictured the story in my mind (architecture, angles, design, etc). If you're a fan of comics/graphic novels and have read
Wand W
I completely recommend you check out the comic of the story.
HAPPY READING EVERYONE! :)